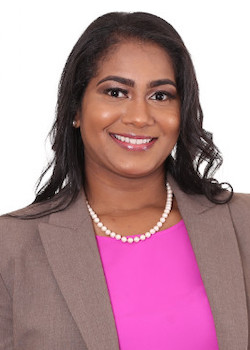 Kay-Ann Waite
Attorney Kay-Ann Waite, was admitted to the FL Bar in 2014, and she has primarily practiced in marital and family law since being admitted to the FL bar. She is originally from Jamaica.
Throughout her 10+ years of professional career, attorney Kay Ann Waite has been considered by her colleagues and superiors as a highly efficient legal professional.
Business development and leadership acumen, with the ability to lead, train, and influence change within an organization. A leader with a growth mindset who is dedicated to self-development, learning and mastering her craft.
She represent clients facing a variety of family law issues, and also provides representation in personal injury, wills trust, and estate matters.