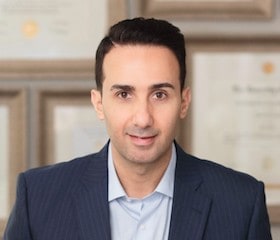 Zuhair D. Fanash
Attorney Zuhair D. Fanash has been practicing law for 10 years. The focus areas for Attorney Fanash are Real Estate Law, Contract Law, Business Law, Title Work, and Family Law. During Law school, Attorney Fanash had internships with the Colorado Court of Appeals, the Denver district attorney's office, and with two litigation firms.
After graduating from the University of Denver Law School, Attorney Fanash accepted a position as fellow with the Eighteenth Judicial District in Colorado with the Honorable Judge Angela R. Arkin.
Attorney Fanash approaches each case as the completely unique situation that it is. Sensitivity and understanding sometimes resolve matters without the need of the court's involvement; however, in other circumstances, the case calls for aggressive and persistent advocacy.
Attorney Fanash's legal education, experience, negotiation and litigation skills, is why attorney Fanash has been extremely successful.
Education
J.D., University of Denver Law School