Florida Child Custody Cases Always Require Complex Care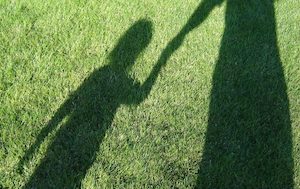 A Florida family court judge issued a ruling this month that grants custody of baby girl to her Cuban father, over objections of the deceased mother's U.S. relatives. Media watchers had compared the case to that of Elian Gonzalez, a custody case that gained worldwide fame after the 6-year-old boy was found in water off the Florida coast on Thanksgiving Day 1999. Gonzalez was also ultimately returned to his Cuban father after a dramatic SWAT team raid to gain custody of him from U.S. relatives.
Elsewhere in Florida a Father is claiming the Miccousukee Tribe kidnapped the newborn child of a tribal mother from a Miami hospital using a bogus court order, Courthouse News Service Reports.
Child Custody Legal Help in Orlando
While these cases may seem extreme, the truth is child custody is among the most emotional and legally complex issues and should always be handled by an experienced family law attorney in Florida.
Recently our child custody lawyers in Orlando posted about the move toward shared parenting in Florida courts. The issue has caused much confusion, but in many ways not much has changed.
Child custody in Florida is governed by F.S. Title VI Chapter 61.The law still recognizes both sole custody and joint custody, though it calls them "shared parental responsibility" and "sole parental responsibility." Joint custody, or shared parental responsibility, require both parents to agree on decisions regarding a child. One parent will be named primary joint custodian, and is where the child will reside, while the other parent is granted visitation. A time-sharing schedule will then be developed as part of an overall parenting plan.
If parents cannot agree on a time-sharing schedule, the court will order a schedule based on what it determines is in the best interest of the children.
Determining Time-Sharing in Florida Child Custody Cases
Among factors the court will consider when determining parental responsibility, parenting plans and child time-sharing:
Capacity and disposition of each parent (attitude and ability to provide care).
Anticipated division of parental responsibilities (including reliance upon third-parties for child care).
Parent's ability to put child's needs first.
Where a child currently resides and the benefits of continuity.
Geographical viability of the parenting plan.
Moral fitness and mental and physical health of the parent.
A child's school or community records.
A child's preference.
Many other factors exist, including performance of a parent in honoring existing plans or arrangements, evidence of criminal behavior and substance abuse issues.
For many parents, there is nothing more important that remaining an important part of their childs' lives. However, custody arrangements are only one important part of your future. Child support, arrangements for healthcare and educational expenses, and an equitable division of assets and debts that will allow you to provide for your family's future will be equally critical when it comes to guaranteeing a bright future for your child.
The FAB Law Firm offers a free consultation, with offices central Florida area, including Downtown Orlando, Downtown Lakeland and Lake Mary. Call 800-322-9467.
Additional Resources
Florida family court judge grants father custody in case with echoes of Elian Gonzalez saga, May 1, 2018, CNN